Better Than Fried Twinkies, Fried Coke!
Thursday, October 19, 2006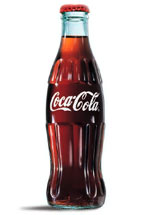 You can get anything fried at a fair. Twinkies, cookies, pickles. You name it.
Last year concessionaire Abel Gonzales Jr. sold 20,000 fried peanut butter, jelly and banana sandwiches. This year he invented the next big thing. Fried Coke! Get the fully fried story
here
.
0 Comments: